Welcome to Western China (Chengdu) Heating & Ventilation Exhibition!

Sitong Boiler welcome you to join the Western China (Chengdu) Heating & Ventilation Exhibition (CHV2021). From 2018, the exhibition has started in full swing and actively explored the Great Western market, heating exhibition in western China (Chengdu) in March each year. And the Expo held in Chengdu and Guangzhou in August. Since its inception, it has attracted more than 300 outstanding brands from other industries, has become one of the most influential and high-spec events in Asia.
Henan Province Sitong Boiler Co. is Grade A boiler manufacturer approved by the State Administration for Market Regulation, which relies on strong technical strength and intelligent equipment applications, so our products has been sold well in the international market and exported to more than 80 countries and regions, including Southeast Asia, Africa, the Middle East, Europe and the United States. Our company has been awarded top ten in Chinese industrial boiler enterprises and advanced enterprise in industrial boilers for exporting, participating in the work of the national standard-setting system many times.
In this exhibition, our company Sitong Boiler mainly introduces two new products, LSS Fuel Gas Flow Steam Boiler and Low Nitrogen Condensing Steam Boiler. Followings are their main characteristics. From this information, you can get a simple knowledge of them.

LSS Fuel Gas Flow Steam Boiler: Quick Steam Generation, High Efficiency Skid-Mounted Type, Full Automatic Control, High Safety Performance, High Quality, Centralized Control is Available. Low Nitrogen Condensing Steam Boiler: By equipped with the condenser (economizer) at the tail of the boiler, make full use of flue gas heat, decrease the exhaust smoke temperature, improve the thermal efficiency to 98%. The condenser uses fanned tubes to increase the heating surface, improve heat transfer efficiency; The fanned tube adopts stainless steel to avoid low temperature corrosion.
If you are interested in our products,welcome to visit this exhibition.
Time: Apr.23 rdto 25 th, 2021
Position: "Ta06"
Address: Poly World Trade Center C, 7th floor, Newport East Road 1000, Haizhu District, Guangzhou.
Product Categories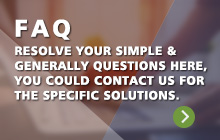 Contact Us